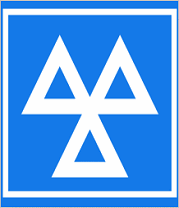 We all want our cars to be efficient.
But is your website efficient?
Get it checked out here to ensure that it is working effectively for you.
Book it in for our  MOT test.
To be effective your site must do two things.
Attract visitors. That can be as a result of people finding it on search engines or social networking sites such as Facebook, Twitter or LinkedIn.
Convert visitors to customers. If your website is poor quality then visitors are unlikely to stay on it. Even if your site manages to capture visitors' attention when they land on the Home page it needs to go further and persuade them to make contact with you.
Our website MOT package is designed to test your site from these two aspects and then give you easy to understand recommendations for addressing any problems.
What's Involved
Our website MOT is a 2 stage process.
A 15-20 minute discussion. To find out about your business and what you want to achieve from it. It's important that we understand this so that we can focus on those aspects of the site that are relevant to your business. We can do this on the telephone  or face to face. Whatever is convenient.
We analyze the site and products a report. The report  lists our findings and gives you a set of recommendations.
Cost
Our Website MOT costs £99 (no VAT).
If, as a result of the report, you subsequently contract with us for work to implement any of our recommendations then the cost of the report will be deducted from the cost of this work if total is more than £250.
The Report – What you get
A comprehensive report designed to test how well your site is at attracting visitors and converting them into paying customers. The following areas are covered.
Technical checks
Load times – too slow and people will lose interest and go elsewhere.
Broken links – these can affect your site's positioning in search engines.
Error checking – errors on pages can affect your site's positioning in search engines. They will also cause visitors to lose faith in the site and go elsewhere.
SEO Checks
Title tags, Meta descriptions, Alt tags. Getting these right is important for your site's positioning in search engines.
Content. Is there enough quality content?
Keywords/phrases in the site. We will review whether these are relevant to your target market.
Statistics analysis (if installed on site)
Design
Overall Site Design – is it in keeping with the industry sector your business is in?
Consistency. Is the design consistent across pages?
Quality of images. Too many sites are let down by poor quality or badly formatted images.
Structure & Navigation
Clarity. Is it obvious to visitors how they move throughout the site?
Structure. Is the site structured logically?
Calls to action. Does the site make is clear to the visitor what to do if he's interested in doing business with you? E.g. call you, fill in a contact form or email you?
Ease of Use
Home Page 5 second test. Does the site convey enough information to the visitor in 5 seconds? It has been proven that if a site can't attract a visitor's attention within about 5 seconds then the visitor is likely to go elsewhere
Conclusions
A summary of our findings and the implications for your business.
Recommendations
A clear list of recommendations with suggested costs for implementing.
Want to give your Business a Boost?
Fill in your details at the top right of this page or
Call +44 (0)1568 609 800 or contact us via email